Peak Season is Upon Us: How to Prep Your STR
As the peak rental season approaches, vacation home owners and managers are busy with pre-season preparations. Apart from ensuring that the property is in top shape, there are also administrative tasks that should not be overlooked. One of these is updating your listing on Airbnb, Vrbo, or any other platform you use to ensure that you are fully booked at the best possible rate throughout the season.
Here are some often neglected areas that we suggest you update before the peak rental season kicks off.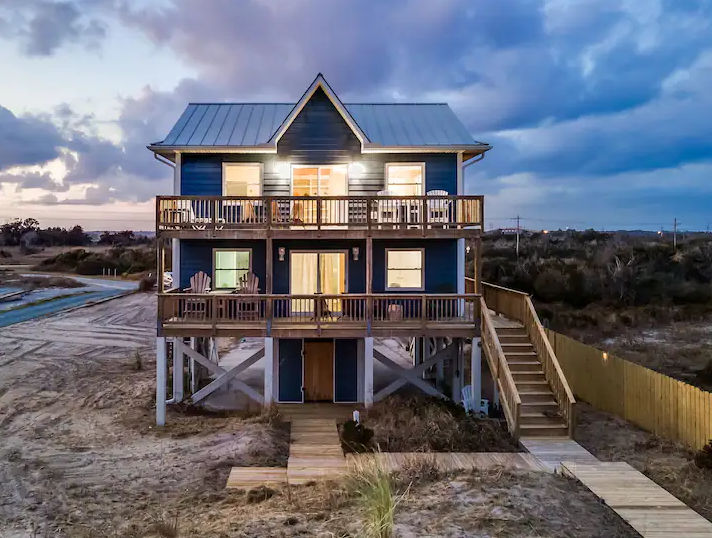 Stay updated on your area
As a vacation rental owner, you may be familiar with your area like the back of your hand. However, things change! More listings may be added to the market, amenities may become more popular, and even the nightly rates can vary from season to season. Just as you did before purchasing or listing your vacation rental, take some time to research the market and see what's new and what you may need to adjust to keep up and stand out. (P.S. - An accurate data tool can make this process much faster and easier!)
Check for seasonality shifts
When is your peak season exactly? Although you may think you know the answer to this question, it's always a good idea to double-check. Travel trends have changed significantly since 2020, and people are traveling more during what were once considered off-peak seasons. This means that popular ski areas are experiencing summer spikes, and guests with flexible travel plans are discovering the beauty of beaches during the fall. Or maybe people are traveling midweek to save on airfare or avoid traffic.
Checking seasonality trends from the previous year only takes a few minutes and gives you the confidence of knowing that you are not underpricing during (new) high demand days.
Review and adjust your policies
Many areas are experiencing an increase in the number of available short-term rentals (STRs). There's not much you can do to stop this, but you can make your listing as appealing as possible. While you can achieve this with decor, amenities, and pricing, you should also take a close look at your policies. Is there room to be less strict on your cancellation policy? Is your cleaning fee reasonable and consistent with other homes in your area? Is it time to become pet-friendly or stop charging for extra guests?
While you may ultimately decide not to alter any of your policies, revisiting them once a year before peak season gives you the opportunity to think of innovative ways to be more appealing to this season's guests.
Look into the future
Just as seasonality shifts, the timing of when people book vacations tends to alter a little each year. In good times, people may plan (and book) trips well in advance. However, in more uncertain economic times, travelers tend to wait longer to book their vacations. This can leave many hosts wondering why their calendars aren't filling up as usual.
Before panicking, check booking lead times to see how far in advance guests are currently booking stays in your area. Just because people "always" book months in advance does not imply that they will always do so. It's also useful to see how many properties in your area are already booked for peak season compared to how many are still available. If there is still a good amount of availability, then it's not just your listing; it's a market-wide trend! Knowing what is happening right now can help you determine when to adjust your rates, if necessary.
Review your Airbnb or Vrbo listing
The best way to attract guests is to make your listing as appealing as possible. This includes refreshing your professional photos as needed, ensuring that your listing details are correct, and filling in any new features added by Airbnb or Vrbo (like Airbnb's new checkout instructions area).
Before each peak rental season, pay particular attention to the amenities section on the listing platforms. More and more options are being added to these lists, and you want to show off everything you have. Keeping your listing fresh and up to date can help you appear higher in search results and attract eager guests.